GIRLS Design For Good: Girls Only STEM Challenge Competition at LSU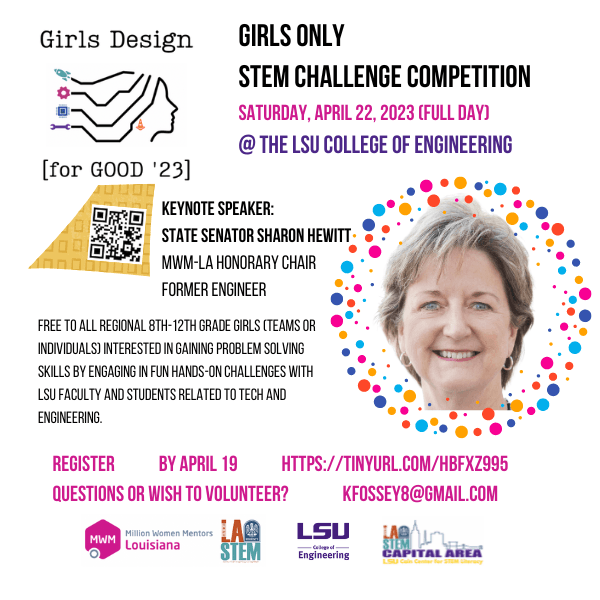 Join us and the LSU College of Engineering for a full day of engaging hands-on challenges with LSU Engineering and Tech faculty, students, and STEM professionals—plus a chance to win awesome prizes!
Keynote speaker will be State Senator Sharon Hewitt, MWM-LA Honorary Chair and former engineer!
Girls Design for Good '23 is an all day, girls-only STEM challenge competition that is open to 8th–12th grade individuals and teams from public, private, and home schools, as well as girl scout troops and after school programs.
This event is free, but registration is required. Get your tickets by April 15th.