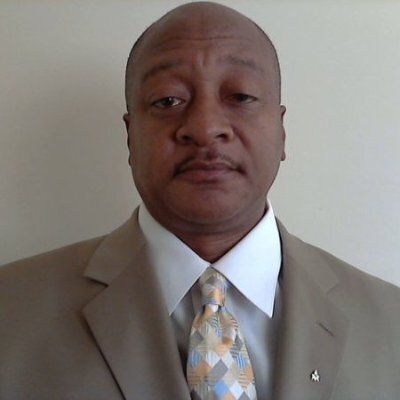 The Capital Area STEM Network Center (LASTEM Region 2) has partnered with the Northshore Regional STEM Center (LASTEM Region 9) for Louisiana STEM Expansion Project, an AmeriCorps VISTA project. AmeriCorps VISTA is a national service program in the United States focused on reducing poverty by placing volunteers in organizations to bolster their capabilities and create lasting solutions in low-income communities. The goal of the Louisiana statewide project is to utilize STEM education to empower underserved communities, providing equal access to quality learning, fostering innovation, and enabling economic self-sufficiency to alleviate poverty.
Meet Our New VISTA Associate: Dr. Anthony Cochran
Dr. Anthony Cochran is an experimental physicist, entrepreneur, and STEM advocate. His diverse work has included significant contributions in high-energy and sub-nuclear physics, nano-biotechnology, and atmospheric chemical kinetics. Dr. Cochran's academic journey is marked by several noteworthy achievements: he was the first to ever earn a B.S. degree in physics from Chicago State University (1996) and the first to earn an M.S. degree in physics from Southern University and A&M College (1998). After years of fellowships and other opportunities, he completed his Ph.D. at North Carolina A&T State University in environmental systems (2012). Along the way, Dr. Cochran excelled in various roles, including as a patent examiner, a college physics instructor, a research fellow, and a defense intelligence analyst.
Prior to joining the current STEM efforts, Dr. Cochran served as a homeless outreach specialist with AmeriCorps State and National at the Appalachian Regional Coalition on Homelessness (ARCH).
At Capital Area STEM Network (CASN), under the leadership of Director Summer Dann, Dr. Cochran now serves as a data specialist. His mission is to coordinate and consolidate ongoing data, efforts, and strategies of the nine regional LASTEM centers across the state of Louisiana under the direction of the Louisiana Board of Regents. Dr. Cochran's successful service will involve assessing the current state of STEM affairs throughout the state, analyzing existing STEM data, providing strategies for areas of advancement and improvement, and planning ways to bolster STEM success moving forward.
Summer Associates and Their Journey
This summer, CASN hosted two Summer Associates: Natalie Ray and Camila Valenzuela. Camila was hired as the Stakeholder Engagement Coordinator and transitioned this position into a year-long role. Natalie was hired as the Data Analyst and as of Fall 2023 is pursuing her graduate degree at LSU.
Learn More at the LASTEM Summit
If you'd like to learn more about our current and past AmeriCorps VISTAs, stay tuned for the Annual LASTEM Summit on Tuesday, October 17! The event will take place in Lafayette, LA, and admission is free.
About the LASTEM Summit
The LASTEM Summit is an annual gathering of educators, industry professionals, and institutions united by their dedication to advancing STEM education and its vital role in the 21st-century Louisiana workforce. This event offers a chance to support LASTEM in its mission of nurturing talented minds in our great state. With an exciting schedule featuring inspiring speakers, interactive workshops, and cutting-edge demonstrations, this year's LASTEM Summit promises to leave you energized, inspired, and ready to conquer the world!
For more information on the Louisiana STEM Expansion Project, contact Dr. Wendy Conarro via email at wendy.conarro@southeastern.edu.
We Look Forward to Seeing You There!