MILLION WOMEN MENTORS LA MENTORING RESOURCES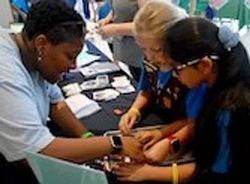 Supporting STEM Education Is a Strategic Marketing Imperative
Training the next generation, including your kids, to have relevant
skills for the fast-evolving future
Bolstering the job growth and economic vitality of your community and company
Enhancing your company reputation as a community partner who cares
Improving future candidate recruitment competitiveness and
succession planning
Boosting employee moral through community service
Feeling satisfied that you've given back and paid it forward to create a positive future
IDEAS FOR ENGAGING WITH GIRLS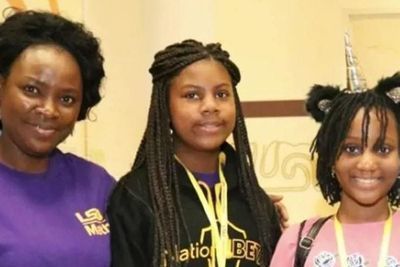 Mentoring
Employees mentor PK-12 students and educators. Examples might include assisting with projects, judging STEM or Engineering fairs, collaborating on projects, answering student questions during a design challenge, or being a pen pal with a student interested in entering the STEM field.
Field Trips and Worksite Tours
Host field trips for PK-12 students to engage in and explore STEM-related spaces (on-site or virtual). 
Expert Talks or Demonstrations
STEM experts share their experiences leading up to entering their career and what it is like working as a professional in their field in a formal presentation or through an informal setting like a lunch and learn. 
Job Shadowing
Provide opportunities for students and educators to shadow a variety of STEM professions/jobs within the organization.
Immersive Experiences
Offer STEM-based practicum, internship, and/or apprenticeship opportunities for students and educators. 
Outreach
Host STEM community events and/or educational programs for PK-12 students, families, and educators. Programs might include showcasing different technologies within the industry, design challenges on site working along side STEM employees, or issuing students a problem from their industry as a design challenge for students to solve and present their solutions back to the industry. 
Advocacy
Engage in STEM advocacy efforts through informing, communicating and engaging with local and state political representatives or legislators, other industry leaders, local community leaders, educational leaders, and the greater educational community about industry and workforce needs and educational/training needs to develop the STEM workforce. 
Employability Skill Development
Connect with in and out of school educators in our Network to share industry hard skills that need to be developed through STEM education as well as the employability skills needed in industry. 
MENTORING RESOURCES
NATIONAL GIRL EVENTS CALENDARS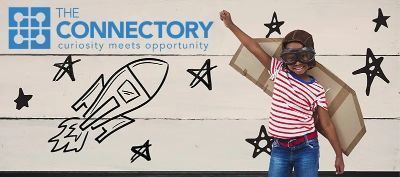 Two organizations that showcase events across the country!
JOIN MWM - LA