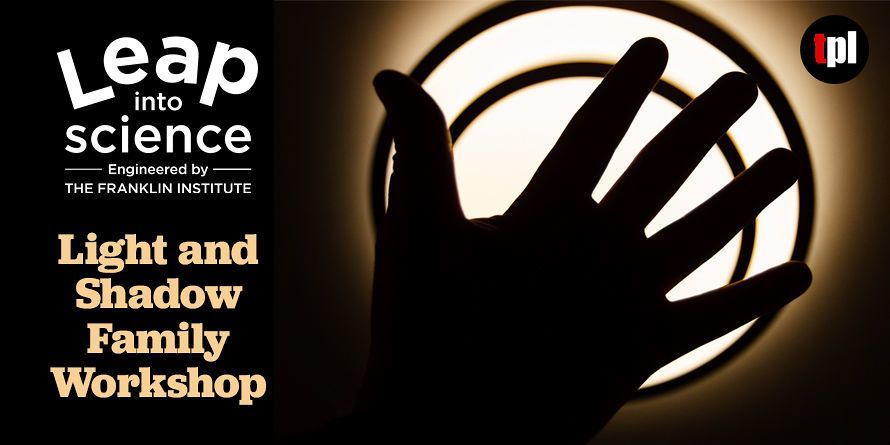 The Main Library is pleased to offer a FREE Leap into Science Light & Shadow Workshop for Preschool children, ages 3 to 5. Leap into Science is a nationwide program from The Franklin Institute Science Museum that integrates open-ended science activities with children's books, for children and families to learn together.
Explore the science of light and shadow through hands-on activities and children's books. Have fun while learning to think like scientists!
Registration is required and space is limited. Call 225-231-3760 to register.