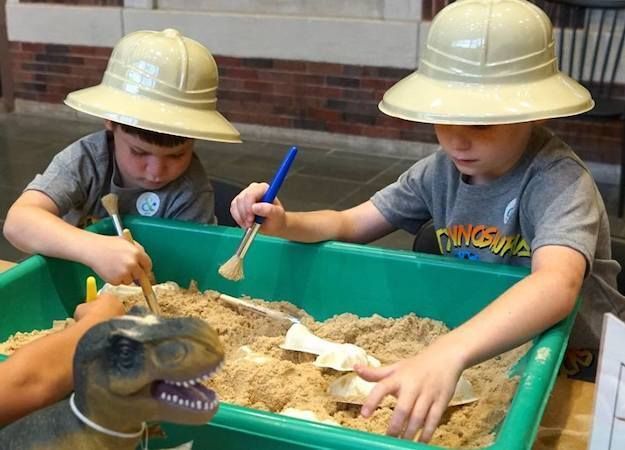 During LASM's 2022 Dino Day, the Museum will offer hands-on activities from 10 AM - 2 PM, present showings of the Louisiana Public Broadcasting (LPB) program "Dinosaur Train" in the Adalié Brent Auditorium, and play immersive, dinosaur-themed shows in the Irene W. Pennington Planetarium until 5 PM.  Other activities:
- Experience an authentic Triceratops skull, nicknamed "Jason" after the man who discovered him in 2011. This 65-million-year-old, 1,500-pound fossil is on loan from Raising Cane's and the Todd Graves Family. 
- A paleontologist from the LSU Department of Geology & Geophysics and the LSU Museum of Natural Science will join the celebration.
- Other community partners participating include: Louisiana Public Broadcasting (LPB), the East Baton Rouge Parish Library System (EBRPLS), and the Baton Rouge Gem and Mineral Society.