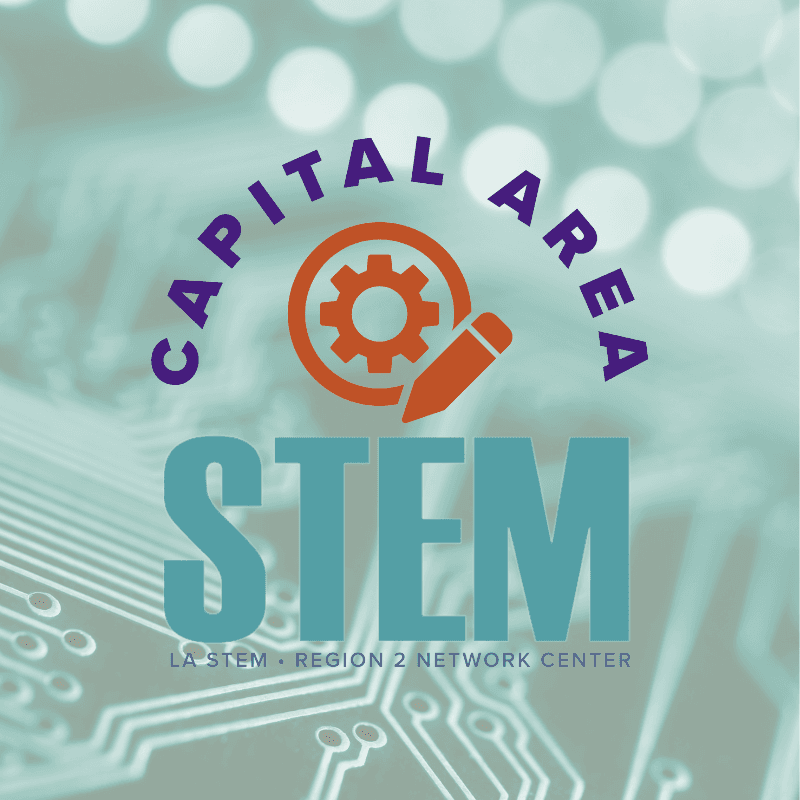 The Capital Area STEM Network Center (CASN), a cooperative endeavor agreement between the Louisiana Board of Regents and the LSU Gordon A. Cain Center for STEM Literacy (LSU Cain Center), has secured an additional three years of funding to uphold its role in promoting STEM education and workforce opportunities in the Capital region. As Region 2 of the statewide LaSTEM ecosystem, CASN actively fosters community collaboration and delivers high-quality STEM education in Louisiana. Region 2 encompasses seven parishes: Ascension, East Baton Rouge, Iberville, Livingston, Pointe Coupee, West Baton Rouge, and West Feliciana.
Dr. Clint Coleman, LaSTEM Program Administrator at the Louisiana Board of Regents, expressed his enthusiasm for CASN's reappointment, stating, "I am thrilled that CASN was selected to serve another three-year term as LaSTEM's Region 2 STEM Network Center. The exceptional impact of their work during the Center's initial three years has been truly transformative across the region. I am confident that CASN will continue to make remarkable progress in offering STEM education and workforce opportunities for individuals of all ages in the Capital Region."
This achievement can be attributed to the comprehensive partnerships and unique, powerful resources that the LSU Cain Center and CASN have consistently leveraged to expand the reach and influence of LSU and CASN's work across the Capital region and the state. CASN also has access to national best practices through its membership with the STEM Learning Ecosystems and the LaSTEM partnership with STEMx™.
Summer Dann, Capital Area STEM Network Director, reflected on the previous year, highlighting, "I'm excited about the work of the Capital Area STEM Network Center and LaSTEM for the region and Louisiana. As the Director of the Capital Area STEM Network Center and through collaborations with the LSU Cain Center, as well as statewide and national STEM ecosystems, we gain insights and resources that would otherwise be unavailable to our community."
"We are proud of the work coming out of LaSTEM and excited to see the programs and educational opportunities of the Capital Area STEM Network Center and the LSU Cain Center collaboration aligning with our goals of advancing high-quality STEM education for an equitable workforce," expressed Heather Sherman, STEMx™ Executive Director, who, much like Dann, actively champions and facilitates the advancement of innovative STEM education. "Dann, a strong STEM advocate for the Capital Region and the Capital Area STEM Network Center, has a firm foundation that will continue to expand and increase its impact on Region 2 and the State of Louisiana," Sherman emphasized.
For over two decades, the LSU Cain Center has provided numerous STEM opportunities, including the creation, delivery, and promotion of STEM education programs such as the LSU STEM Pathways and LSU Dual Enrollment. Their initiatives also focus on increasing underrepresented student interest and achievement in STEM fields and training K–12 teachers for STEM certifications. With CASN, this reach expands to ensure alignment between education, economic development, industry, and workforce needs in the region, engaging the community beyond K–12, and partnering with national STEM-focused collaborations and organizations.
Dr. Frank Neubrander, Executive Director of the LSU Gordon A. Cain Center for STEM Literacy, affirmed, "The support of CASN is a critical component of the Cain Center's efforts to promote diversity and inclusion, foster social mobility, and drive innovation and societal impact. With the help of CASN, we aim to close the opportunity gap for underrepresented and underserved populations, working towards a more prosperous, equitable, and sustainable future for our state and its residents."
Given the LSU Cain Center's pivotal role in continuously expanding the STEM ecosystem of the Capital region in central Louisiana, Dann envisions exciting opportunities for customized planning throughout the area. Reflecting on the Center's achievements and aspirations, Dann reaffirmed, "We take great pride in our progress in advancing STEM education and fostering collaboration among diverse stakeholders. This funding renewal will enable us to amplify our impact in the community."