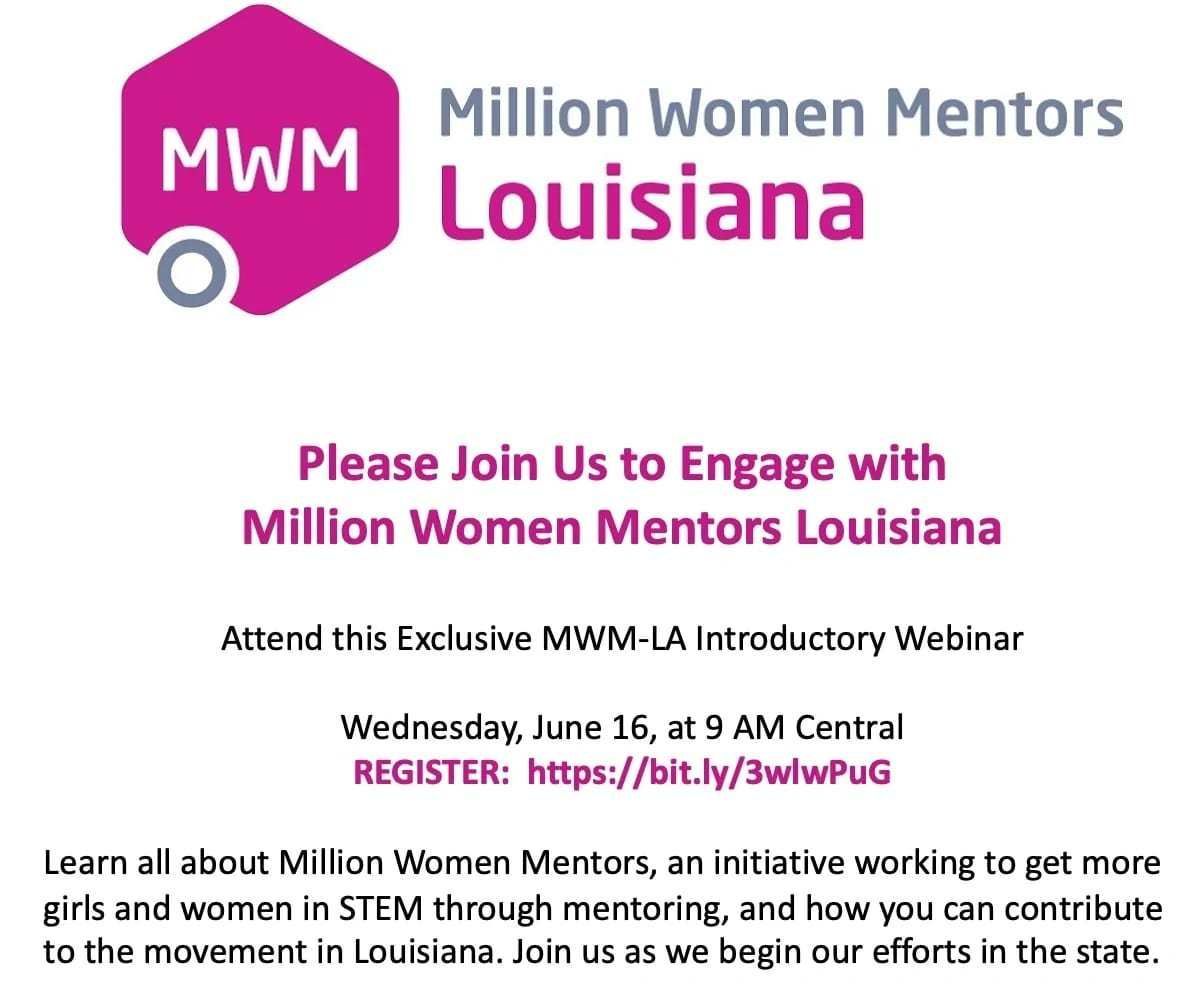 Million Women Mentors Louisiana invites you to attend the ...
MWM-LA Introductory Webinar Wednesday, June 16, at 9 AM 
REGISTER: https://bit.ly/3wlwPuG
Learn all about Million Women Mentors, an initiative working to get more girls and women in STEM through mentoring, and how you can contribute to the movement in Louisiana. Join us as we begin our efforts in the state. The introductory webinar will provide the foundation you need to participate and will highlight: 
National Million Women Mentors movement 
Information about the MWM State Organizations and the status in Louisiana 
How to participate on the Steering Committee for MWM-LA 
Hear from MWM-LA State Chair: Kim Fossey, MWM-LA Chair and Director of the Capital Area STEM Network;  Senator Sharon Hewitt, MWM-LA Honorary Chair and Louisiana State Senator; and Sheila Boyington, MWM National States Chair and President/CEO of Thinking Media/Learning Blade 
Next steps for Louisiana, and much more!
 REGISTER: https://bit.ly/3wlwPuG