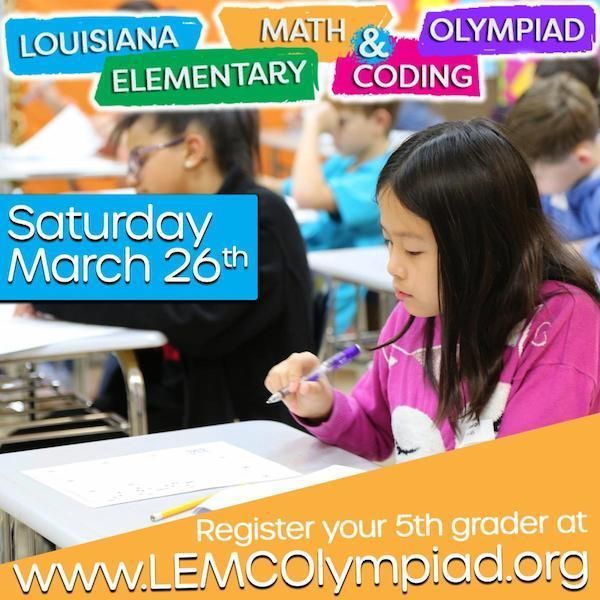 Kenilworth Science and Technology Middle School is hosting a FREE Elementary Math and Coding Olympiad - More Info and Registration
Saturday, March 26, 2022 (tentatively virtual)
Kenilworth Science and Technology School at 7600 Boone Avenue
Grade Level 5 student in Louisiana
Format is a complex mathematical test 
An opt-in to the coding competition will be a separate test. Coding questions will be pulled from a free online coding course. 
Awards are given to both the 5th grader who wins and their math teacher! 
Virtual Requirements: Students MUST have a working computer with camera in order to compete. The test will be monitored via staff in a secure Zoom meeting.