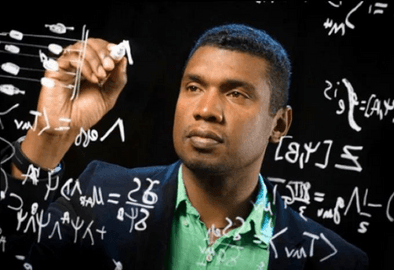 From Hip Hop to the Cosmos
February 7th
10:00am
LSU Student Union Theater
Tower Drive LSU Campus
Bring your class to the LSU Student Union Theater for a once in a lifetime talk with Stephon H. Alexander, a theoretical physicist, cosmologist, musician, and author who blends the worlds of theoretical physics and jazz music. Alexander is a professor of physics at Brown University, a former president of the National Society of Black Physicists. He wrote The Jazz of Physics.

Alexander, who is also a jazz saxophonist, explores the interconnections between music, physics, mathematics and technology though recordings, performance, teaching and public lectures. He ponders links, including sound, between small and big things in the universe that go beyond Einstein's curved space-time and big bang theory. He has performed and collaborated with Will Calhoun, Brian Eno, Marc Cary, Vernon Reid, Ronnie Burrage and Jaron Lanier on these intersections.

During his visit to Baton Rouge, he will talk to middle and high school teachers and students about physics, music & more. Science teachers are encouraged to bring their students to this stimulating talk. Register today, because you will not want to miss this extraordinary local STEM opportunity!

More information is available by contacting Vernita Adkins (vadkins1@lsu.edu) or Jazmine Crockett (jcrockett1@lsu.edu) in the LSU Department of Physics & Astronomy.