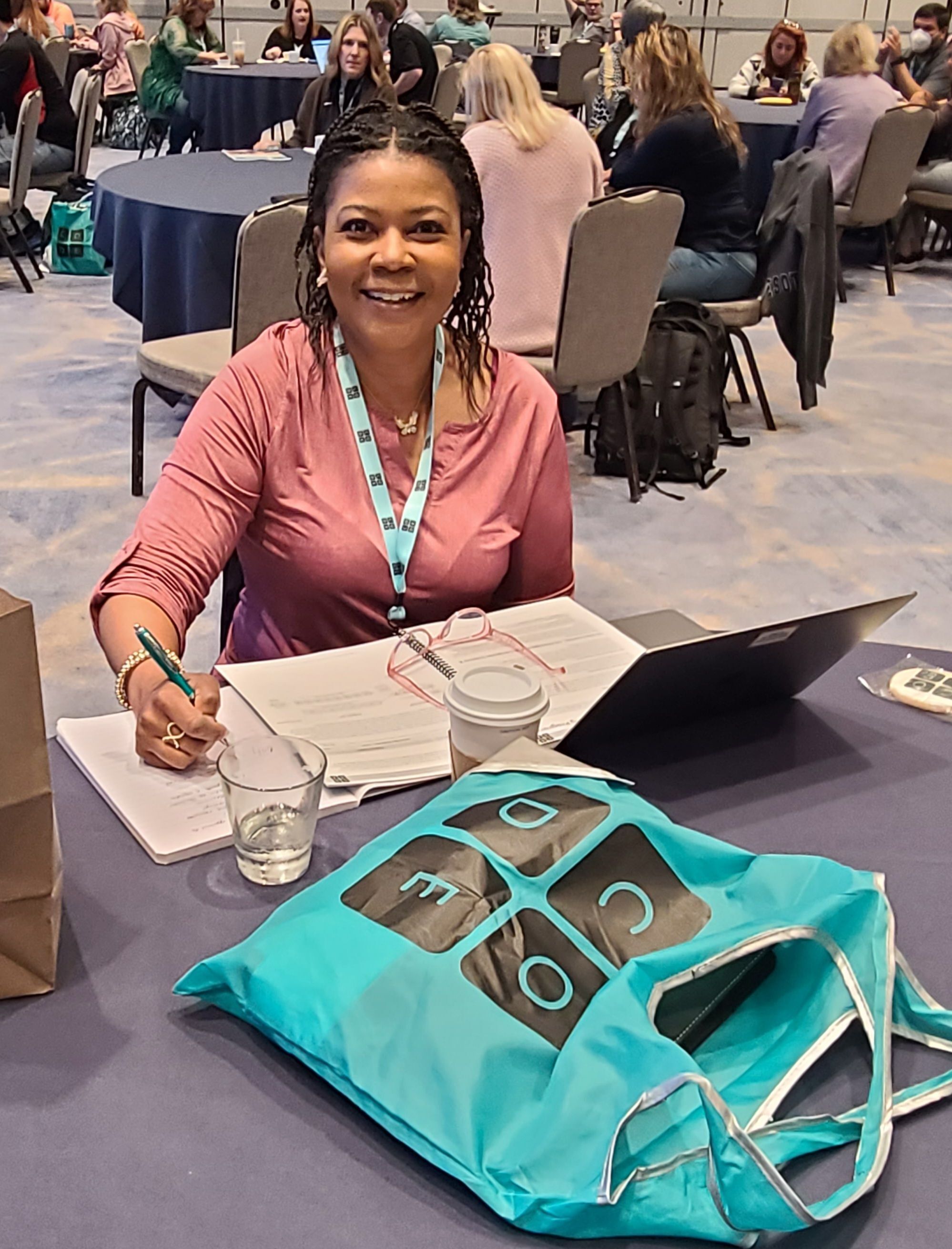 I had the wonderful opportunity to attend the Code.org Facilitator Workshop, an immersive experience that broadened my understanding of computer science concepts. Held over two days in Minneapolis, Minnesota, Code.org graciously covered all travel expenses and flawlessly handled the logistics for participants. The hotel accommodations were top-notch, and the ambiance was warm and welcoming. Upon arrival, we were greeted with swag bags, t-shirts, and snacks, ensuring that we felt well taken care of and prepared to enjoy every aspect of the event.
The workshops commenced with introductions and group assignments. I joined the Computer Science AP workshops (CSA), where we delved into topics like promoting equity, sparking interest in computer science, and effective teaching strategies. The training sessions were engaging, interactive, and filled with valuable insights from participants with diverse backgrounds and experiences, all passionate about sharing best practices in computer science education.
During the breakout sessions, we were introduced to the Code.org platform, which provided an array of resources, including online courses, lesson plans, videos, and enrichment activities. The session leaders adeptly guided us through navigating these resources, equipping us to confidently incorporate them into our own workshops. We also had the opportunity to experiment with coding activities and visual programming environments, gaining hands-on experience with tools applicable to the classroom setting.
As the workshop progressed, we delved into effective teaching strategies tailored to students of all backgrounds and abilities. We heard inspiring stories of how educators are incorporating diversity and equity into their classrooms. By stepping into the roles of teacher facilitators, student teachers, and workshop instructors, we gained invaluable insights from multiple perspectives.
The workshops were highly interactive, with participants collaborating, sharing experiences, and learning from one another. A particularly enjoyable activity was improvisation, which fostered teamwork, creative problem-solving, and critical thinking skills.
One of the highlights of the workshop was the sense of community that emerged among participants. Not only did I have the opportunity to meet computer science teachers from my local area and state, but I also connected with educators from across the country. Together, we shared a common goal of expanding access to computer science education for as many students as possible.
Overall, the Code.org Facilitator Workshop was a fantastic and enriching experience, benefiting both educators and students alike. The workshop provided valuable knowledge and resources to effectively teach computer science. It inspired me to become a more impactful instructor and supported my mission of creating engaging and innovative lessons. I am confident in Code.org's commitment to computer science education, and I look forward to being a part of its supportive community of educators dedicated to preparing our students for the digital future.