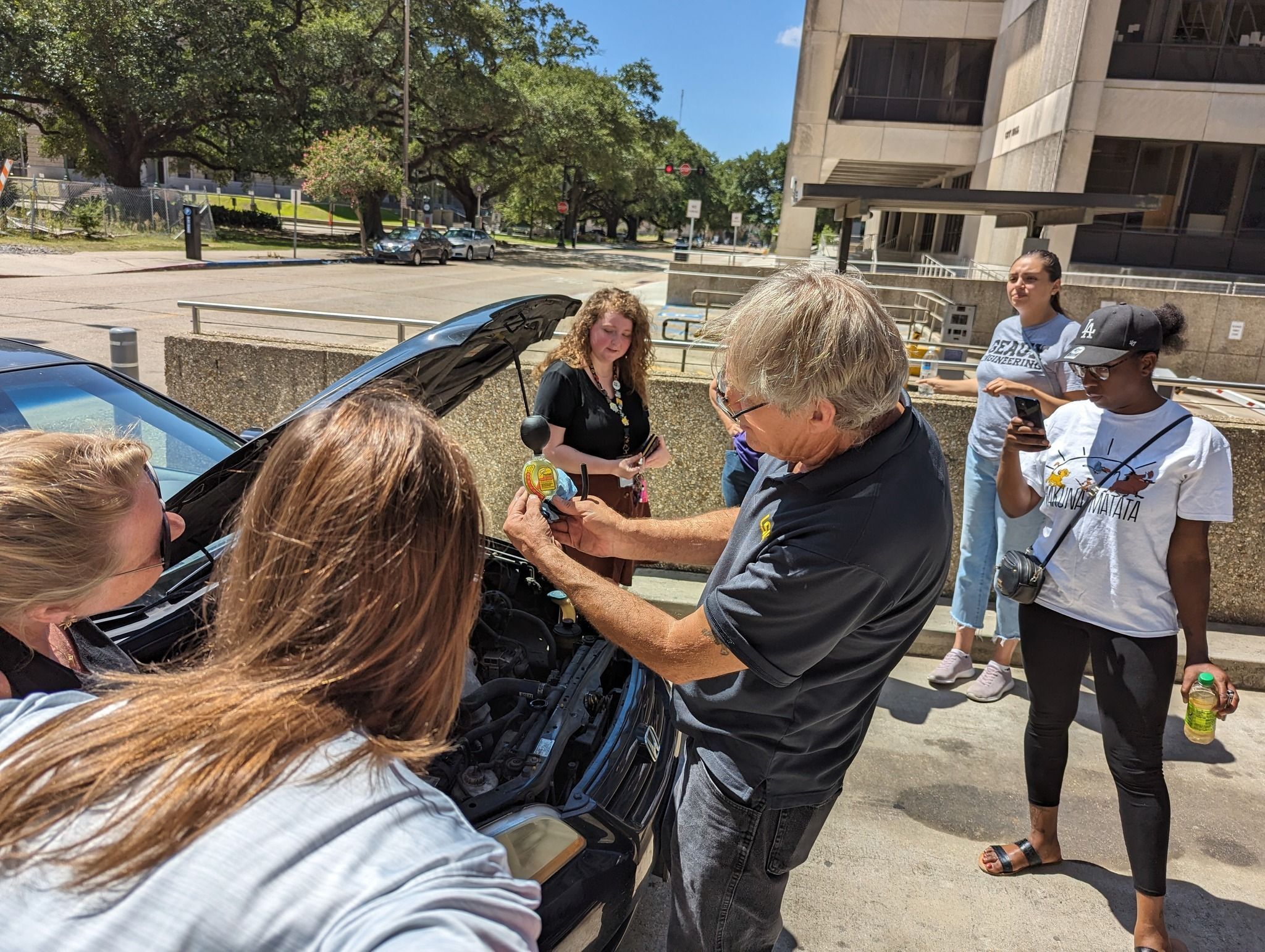 The Capital Area STEM Network Center's dynamic initiative, the Spark Your Summer program, was developed to empower and uplift single mothers, especially within the ALICE (Asset Limited, Income Constrained, Employed) demographic. This program is a collaboration between the East Baton Rouge Parish Library's STEM Team and the East Baton Rouge Parish Career and Technical Education Center (EBR CTEC).
Its primary objective is to foster self-sufficiency among single mothers by equipping them with essential skills in diverse STEM fields. Spark Your Summer focuses on critical areas such as safety, hand tools, electricity, HVAC (heating, ventilation, and air conditioning), and automotive skills. This summer, participants engaged in three two-hour sessions, where they received basic theoretical knowledge and hands-on training in skills like:
Basic Carpentry and Tool Safety: Participants mastered the safe use of machinery and hand tools, while exploring their creative potential.
Home Maintenance Insights: Attendees delved into HVAC systems, electrical basics, and circuitry, bolstering their confidence in addressing common household challenges.
Auto Repair: Participants gained practical experience in foundational auto mechanics and how to perform basic vehicle maintenance and upkeep.
A significant hurdle for single mothers is often the lack of childcare options, hindering their participation in educational and training programs. Spark Your Summer thoughtfully addresses this concern by incorporating age-appropriate STEM activities for participants' children that align with the skills and activities their mothers are acquiring.
"After the Spark Home Maintenance session, I went home and confidently replaced a ceiling fan by myself!"

LISA M.
Spark Your Summer Participant
The triumph of Spark Your Summer owes much to the adept educators from EBR CTEC, who shared their expertise with single mothers. Future sessions are already in consideration, ensuring the program's sustained impact. The Spark Your Summer initiative not only caters to the needs of ALICE individuals in Region Two, but also contributes significantly to promoting STEM education and diversity throughout Louisiana.
Capital Area STEM Network Center extends its gratitude to Commissioner Kim Hunter-Reed for her presence and endorsement at one of the sessions. Special recognition is also owed to Adam St. Pierre and his EBRPL Library team for their invaluable contributions, along with Debra Taylor, Bruce Williams, Jeff Maruschak, and Ron Parish for their expert training of our participants — Thank you!