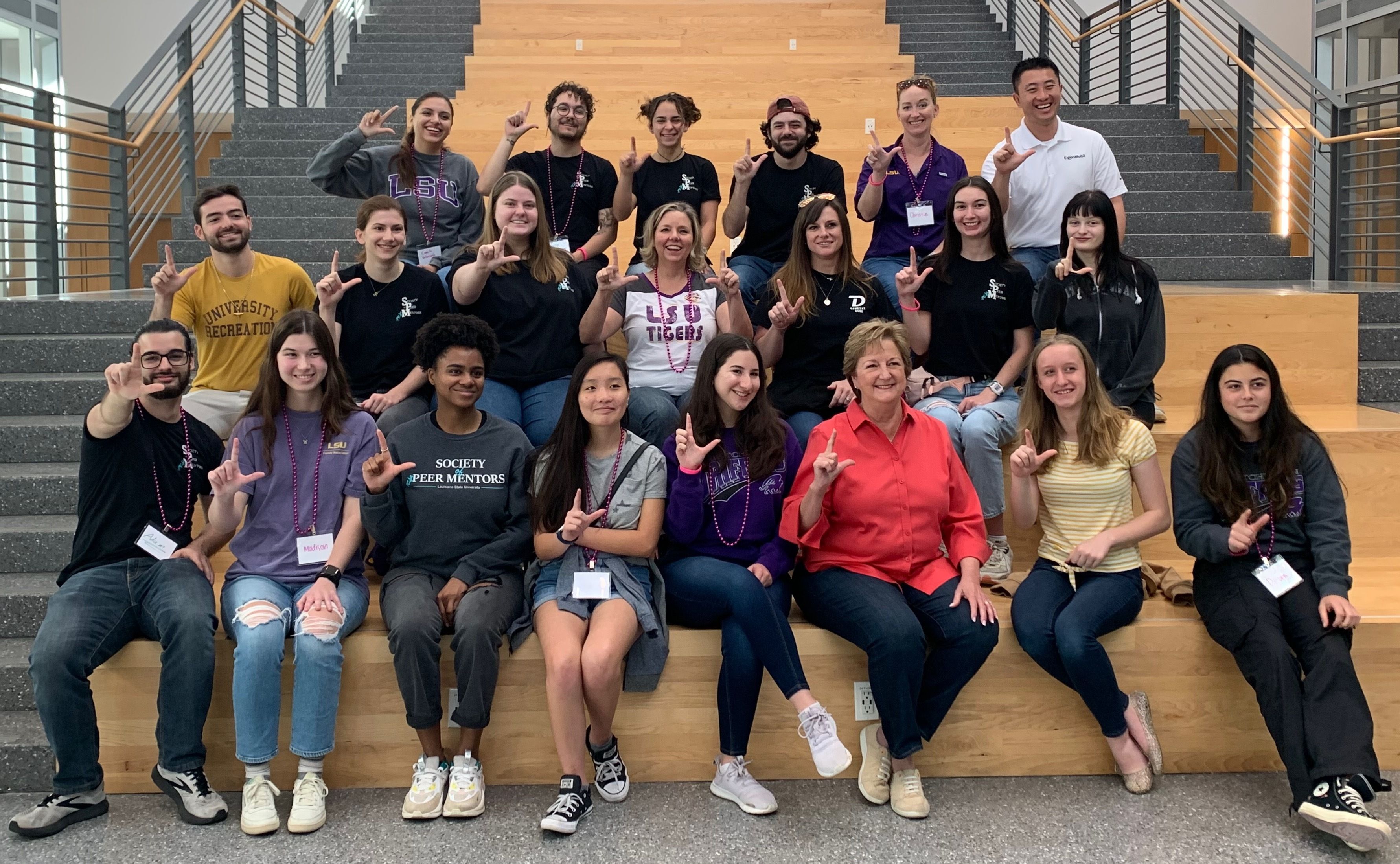 The LSU College of Engineering's Society of Peer Mentors organized the 2023 Girls Design For Good Engineering Challenge with an exciting "Kim Possible" theme. The event provided girls in grades 8–12 with a hands-on exploration of various engineering fields, including civil, environmental, mechanical, and automotive engineering. Working alongside LSU peer mentors, the participants tackled multiple challenges, such as code-breaking and alternative fuel/filtration projects. These activities culminated in the design of a "getaway" car, which skillfully integrated all engineering strands. The girls received valuable insights into different engineering disciplines throughout the competition.

As a guest speaker, Louisiana Senator, 2023 gubernatorial candidate, and Million Women Mentors - Louisiana Honorary Chair Sharon Hewitt, shared her experiences as a young woman engineer in the oil industry. She emphasized the importance of promoting STEM education and careers and highlighted her journey from engineer to mom to senator. Hewitt's motivation to enter public office stemmed from her desire to make a meaningful impact. She also discussed her involvement in the LaSTEM initiative and the Computer Science Commission, initiatives she helped establish and legislate for.
Girls Design for Good benefitted from the involvement of STEM volunteers from the community who provided guidance and served as judges. It is with great pride that LSU announced the College of Engineering Society of Peer Mentors' achievement in winning the 2023 Love Purple, Live Gold Award for their outstanding outreach and service. Congratulations to all involved in this remarkable accomplishment!
About the Sponsors - LSU College of Engineering, Capital Area STEM and Million Women Mentors-LA
The LSU Society of Peer Mentors (SPM) is a dynamic student organization focused on mentoring and leadership within the College of Engineering. Their mission is ensuring a smooth transition for students into LSU and the College by providing a diverse range of activities and programs. From K–12 outreach to robotics mentoring and first-year student mentoring through camps and classes, SPM actively supports and guides students through their academic journey. Membership is open to all College of Engineering students.

Capital Area STEM, the LaSTEM Region 2 Network Center, plays a vital role in promoting STEM awareness, participation, achievement, and career opportunities. Hosted by the LSU Gordon A. Cain Center for STEM Literacy, Capital Area STEM fosters a culture of STEM engagement through a wide range of activities and initiatives. By forging partnerships with educators, business leaders, STEM professionals, and community members, Capital Area STEM works to enhance access to quality STEM education and contribute to a more inclusive and equitable STEM workforce.
Million Women Mentors Louisiana (MWM-LA) serves a pivotal function in supporting statewide organizations that offer mentoring opportunities and assistance to women and girls pursuing careers in STEM fields. By building capacity and fostering mentorship, MWM-LA contributes to empowering women in STEM. Million Women Mentors—a premiere network dedicated to encouraging girls and women around the world to pursue, persist, and succeed in STEM careers, is an initiative of STEM Connector.